Since 1969,

C

OOKERY WARE SHOP

has been located in Peddler's Village, a renowned specialty shopping destination, in the heart of Bucks County.

It has been family owned and operated by three generations of women for over 40 years.
With over 15,000 different items in stock,

COOKERY WARE SHOP

has established a reputation as the premier source for the home gourmet as well as the professional chef.

Whether you need a stock pot or a Mongolian fire pot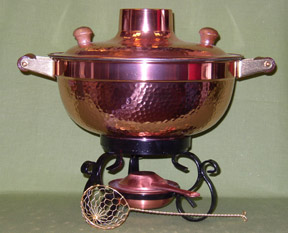 , we have what you are looking for; if not, our extremely knowledgeable and helpful staff will special order the item you need.
Throughout the years our customers have discovered the COOKERY WARE SHOP to be the first place one should look for that hard-to-find item. Our website product page provides a small glimpse into our vast inventory, please call or stop by with your culinary needs.
Peddler's Village, Lahaska, PA
1.866.WHISKIT

Home Products Contact Us GIFT REGISTRY SPECIAL OFFER